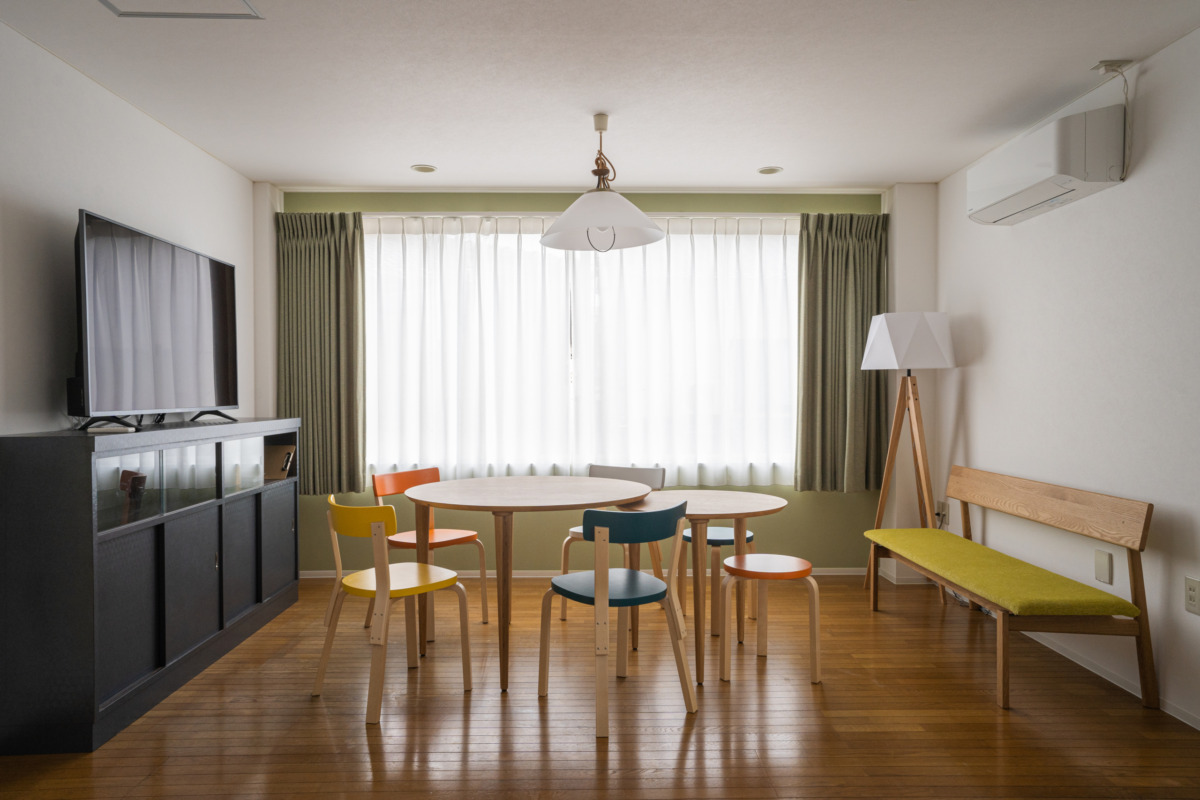 Aica TABI-NE
Capacity:
2 to 8
We have chairs designed by the Finnish architect Alvar Aalto.
The interior and tableware are designed with attention to detail to appeal to Scandinavian lovers.
The Nishi-chaya area and Saigawa River are nearby. It is also a good location for taking a walk with your dog.
This 3-story private lodge can accommodate up to 8 people.
Four bedrooms, a large kitchen and living room for relaxing room.
5 minute walk to Katamachi, Kanazawa's downtown area
Renovated 3-story Western-style house. Inn for girls who like cute things.
RESERVE
Spend Kanazawa time with your dog surrounded by cute Scandinavian-style interior design at "Aica Tabine", a private lodge.
Renovated 3-story western style house. Can accommodate up to 8 people, recommended for group girls' trip. You can have a stylish party in the cute living room and dining room. This is a private inn that is sure to be Instagram-worthy.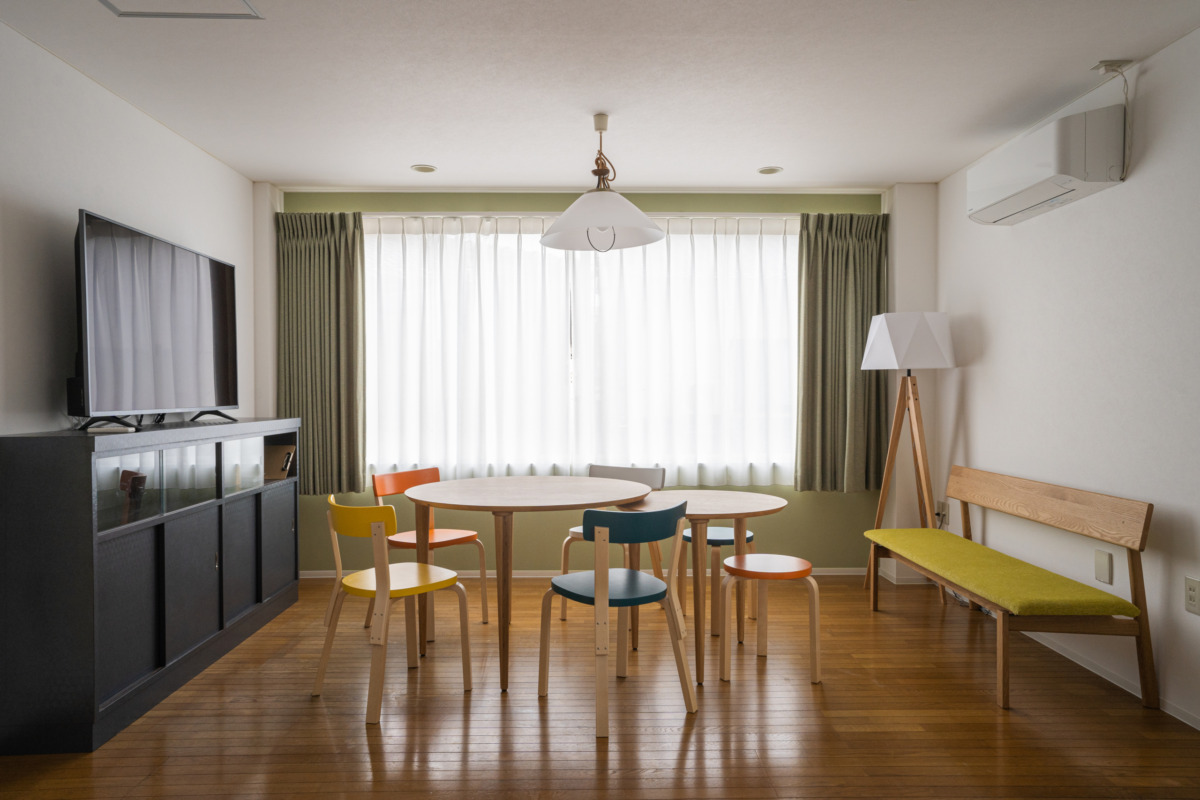 How about a large kitchen and a spacious living room where everyone can gather around the desk for a potluck?
The kitchen is fully equipped with cooking utensils so you can cook for yourself. You can enjoy cooking together, or use seasonal Kanazawa ingredients. Enjoy your time in Kanazawa as you wish. The floor is made of stylish herringbone. The wood creates a warm atmosphere.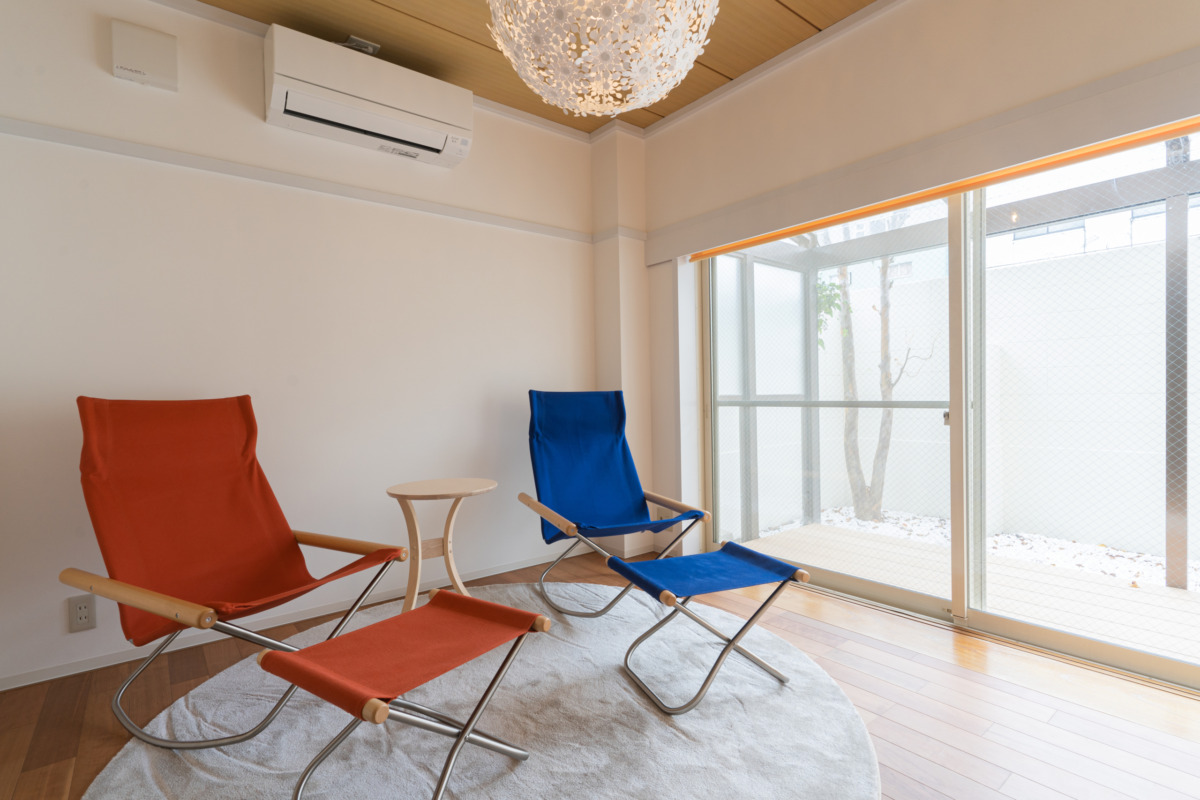 Relaxing chairs with special attention on the first floor
Two folding rocking chairs on the first floor. It is fun to watch your favorite movies or Youtube on the projector while relaxing. You can also see the garden from the room, which is good for a relaxing coffee break in the morning.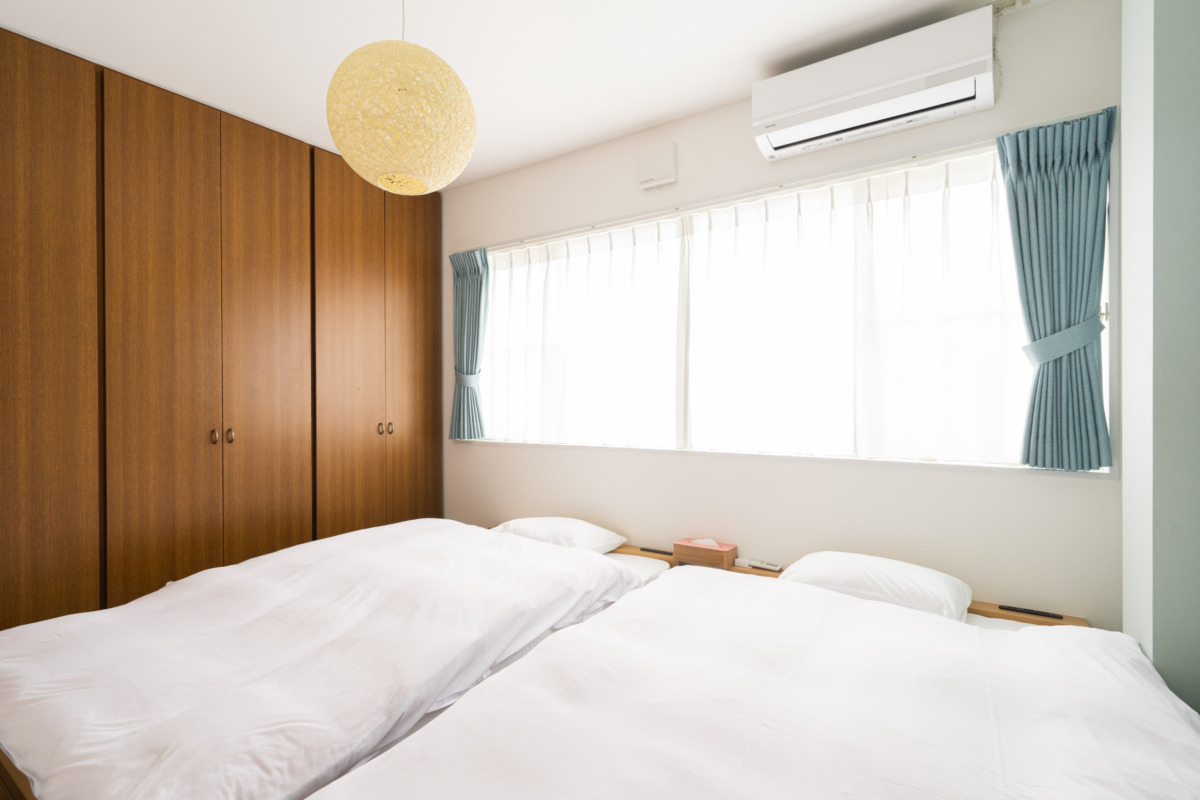 Lots of cute Scandinavian furniture
No two pieces of Scandinavian inspired furniture are the same in each bedroom. Find your favorite room as well as lighting and rest in your favorite room.
HOUSE LAYOUT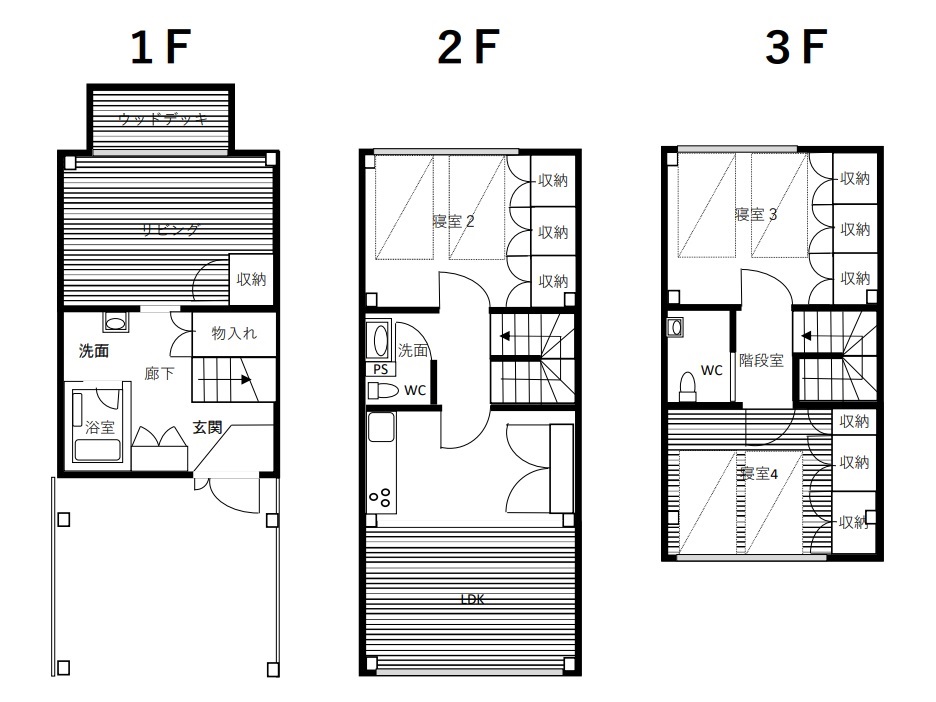 施設概要
OUTLINE
Location

2-3-32, Kanazawa, Ishikawa, Japan

Access

10 minutes drive from Tabine Check-in Office 10 minutes drive from Kanazawa Station 2 minutes walk from Nomachi Hirokoji bus stop 1 minute walk from Nishi-chayamagai

TEL

076-205-8092 *Please tell us the name of the inn first when you call.

Capacity

2 to 8

Amenities

Shampoo/conditioner/body soap/bath towel/face towel/Losted green tea/yukata (free size)

Facilities

Wi-Fi
Cooking utensils (frying pan/pot/spreader/chopsticks/ladle/kitchen knife/chopping board)
Tableware (rice bowl, soup bowl, plate, cup, chopsticks)
IH stove (2 burners)
Refrigerator
Microwave oven
Electric kettle
Hair dryer
air-conditioning and heating
TV
rice cooker

Other

Please keep quiet at night.

"For guests with pets".
0Please note at the time of booking.
Please make sure to state the breed, weight and number of pets when you make your booking.
If you have more than 4 pets, we will charge you 3000 yen per dog per night from the 4th dog onwards.
Animals other than dogs are welcome to stay, but please make sure they bring their own cage and do not leave the cage unattended. (Cages can only be rented for dogs).
Requests during your stay
Please dispose of your dog's excrement in a responsible manner.
Please do not leave your dog alone in your car or at the inn for long periods of time during the night (as this may cause noise). (This can cause noise.) ・Please do not leave dogs alone in cars or at the inn for long periods of time at night.
Please only use bedding for the number of people staying.
Please do not leave your dog unattended in the accommodation. Please take measures to prevent damage to your dog, such as wearing a manner belt when sleeping or letting your dog sleep in a cage.
Please contact us as soon as possible if your dog has behaved roughly.
Cost if tatami mats need to be replaced: approx. 5,000 yen. 
Cost if futon/kotatsu needs cleaning: 3000 yen/sheet.