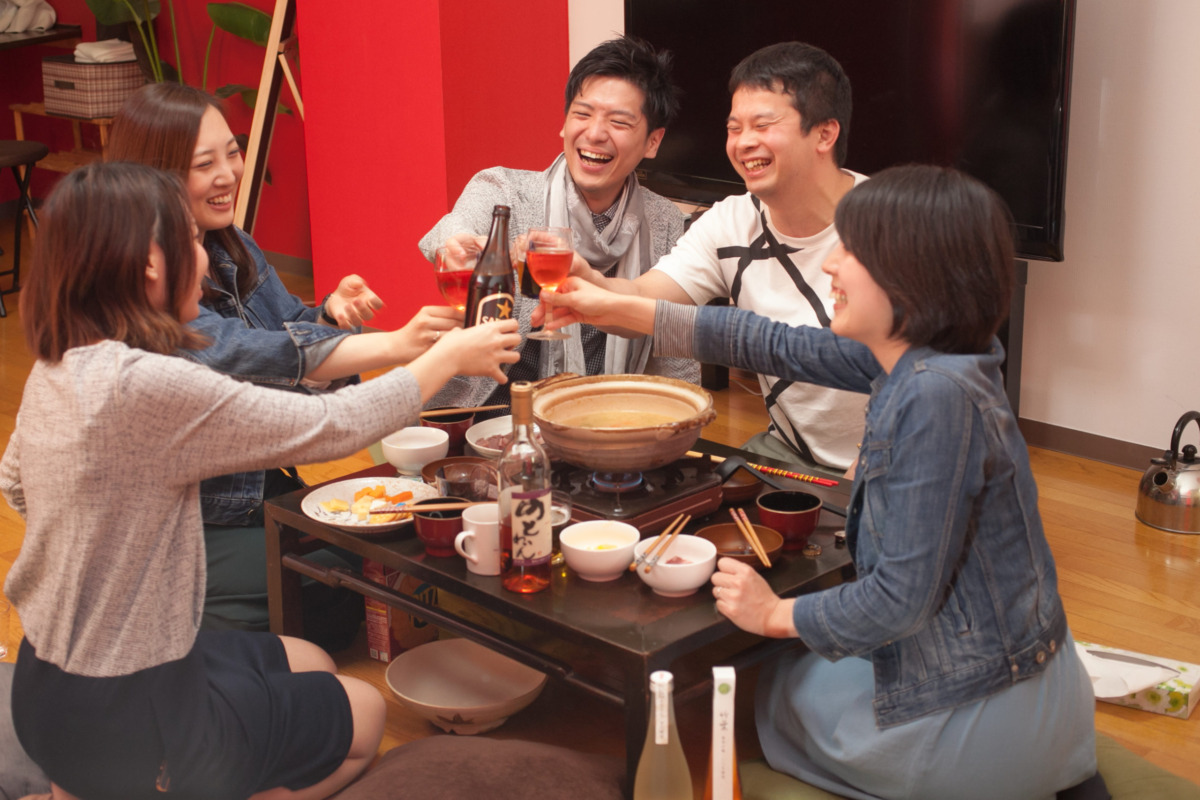 Riverside TABI-NE
Capacity:
1 to 5 guests
A 10 minute walk to the 21st Century Museum of Contemporary Art and a 15 minute walk to Kenroku-en Garden.
3 minute walk to a convenience store
Equipped kitchen
Large bathroom
Pet available
(日本語) 有料コインパーキング徒歩1分
RESERVE
Combining both city-life and countryside
The apartment has all the comfort and convenience of an urban apartment, but once you open the window it becomes a more relaxing space with the sounds of a running stream. No matter what time of year you come, you can experience more: cherry blossoms in the Spring, greenery in the Summer, red leaves in the Fall, and snow capped mountains in the Winter. Despite the abundance of nature, you are still very close to the downtown area of Katamachi where you can enjoy the nightlife.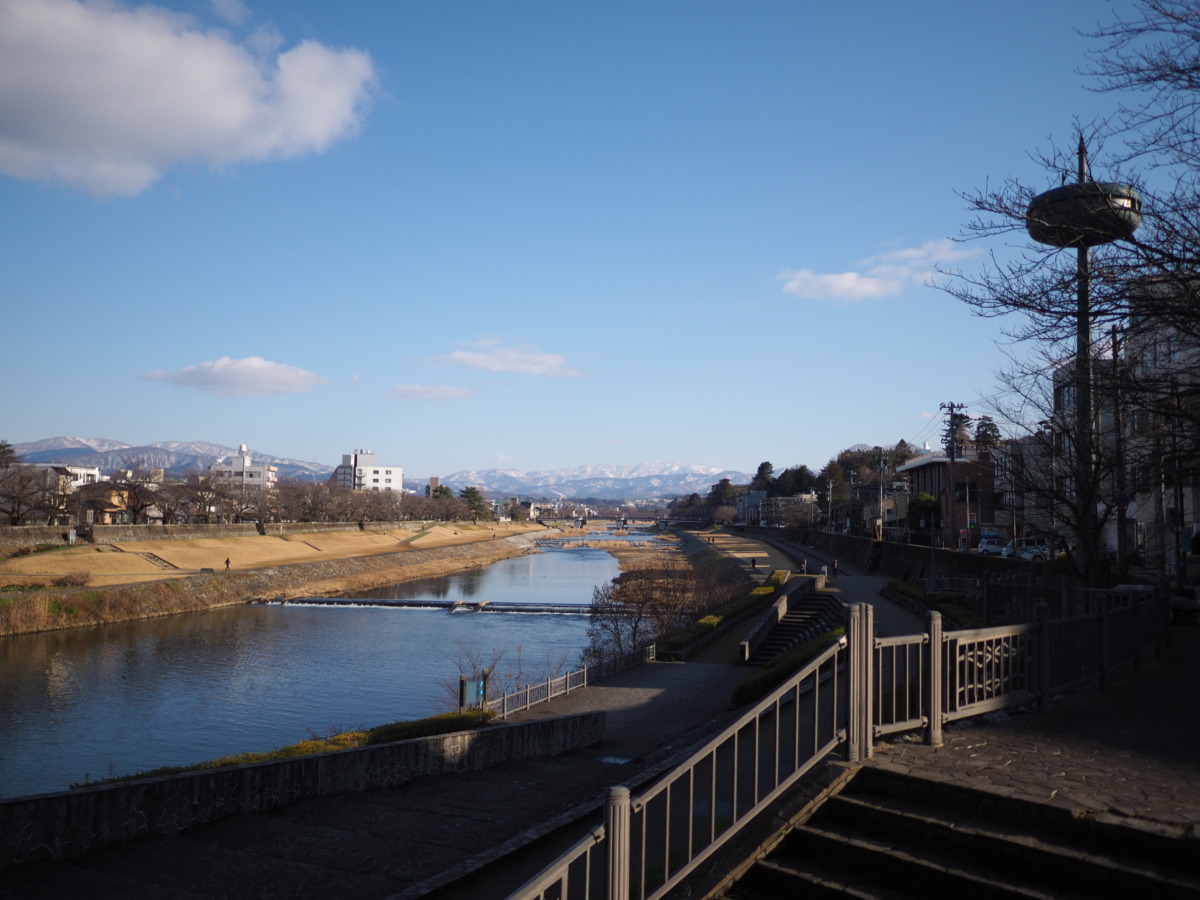 Relax, and take in the scenery
You will see a breathtaking view from your first steps into the apartment. Feel the changing of the seasons by watching the trees, birds, and mountains in the distance. During the Spring you can see an absolutely superb view of the rows of cherry blossoms along the Saigawa riverbank.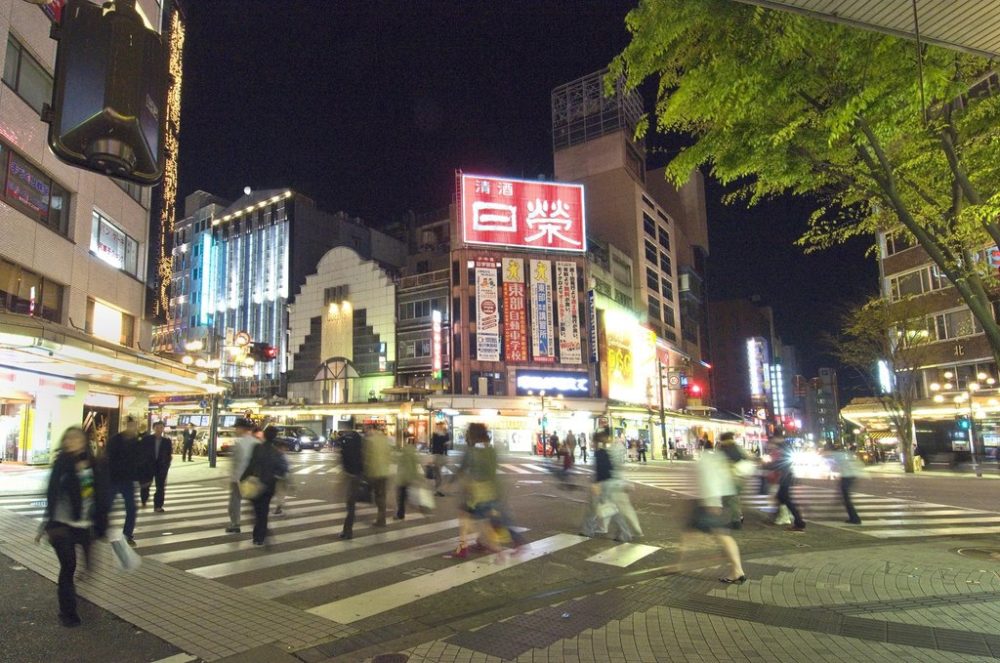 More convenient than Kanazawa station?
The downtown area of Katamachi is Kanazawa`s busiest area. There are many restaurants, bars, and shops to enjoy. While it is quite conveniently only a 3-minute walk from the downtown Katamachi area, as it is located across the river, it is very peaceful at night. Every few minutes or so you can take a bus to Kanazawa station or many of the local landmarks from the nearest bus stop (Hirokoji).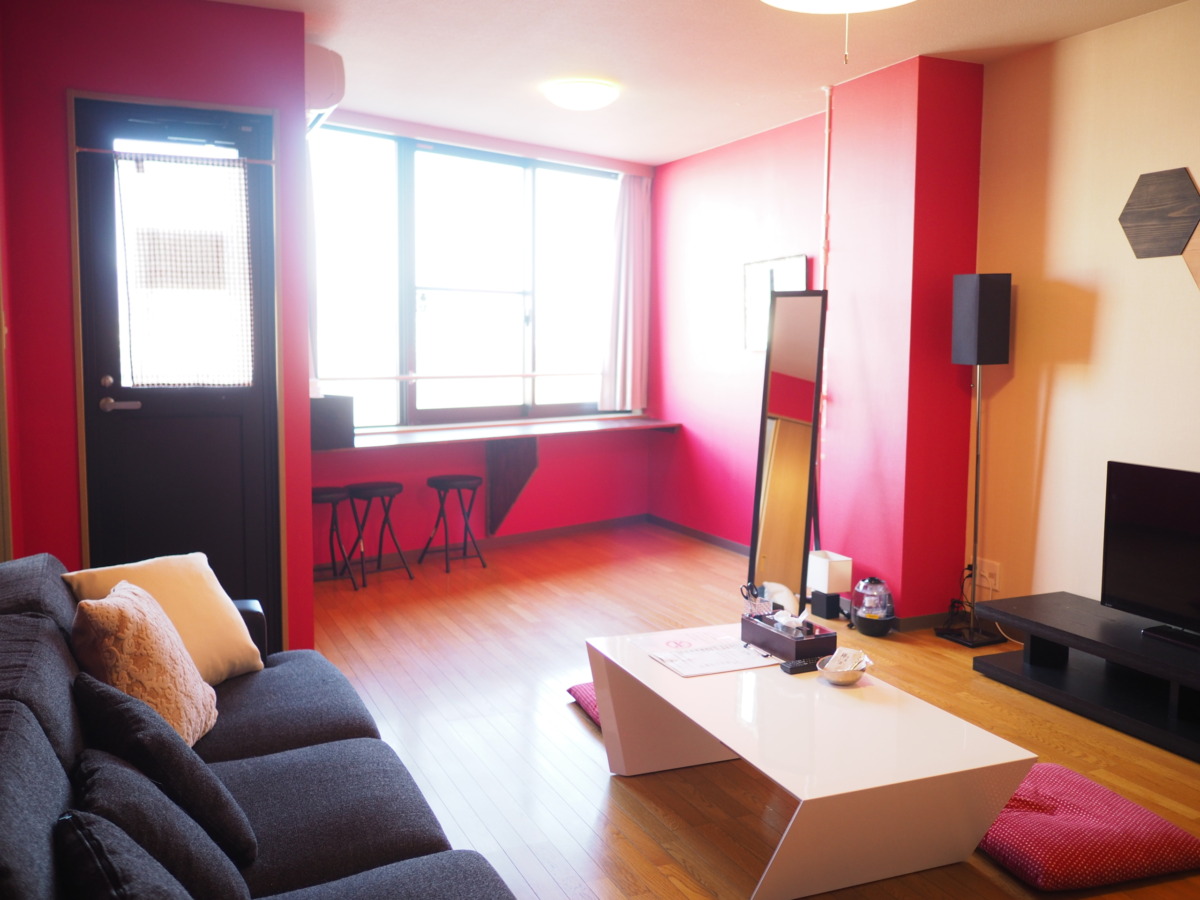 Though it might seem a bit modest…
This place has a spacious living room and a bedroom. The bedroom has one bed and there is a futon for the living room. The bathroom and toilet are separate and there is a bathtub as well. This is the perfect place for families and small groups.
HOUSE LAYOUT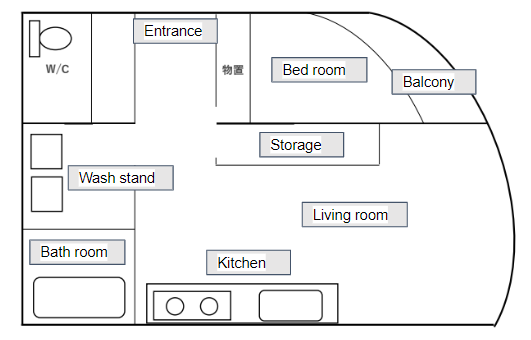 施設概要
OUTLINE
Location

4-13-5 Tera-machi,Kanazawa-shi,Ishikawa

Access

3 minutes by nearest bus stop 「Katamachi」 15 minutes by a taxi from kanazawa station

TEL

076-205-8092

Capacity

1 to 5 guests

Amenities

Shampoo/Conditioner/Body wash/Bath towels/Hand towels/Toothbrush/Razor
Nightwear(100 yen for rent, available at the check-in desk)

Facilities

Wi-Fi
Kitchenware(pan/pot/long chopstick/ladle/knife/cutting board/spatula)
Induction heat stove
Refrigerator
Microwave
Dishware
Hair dryer
Futon
1 double bed
AC/Heating
Toilet
Laundry Machine
Iron (Ironing board)

Other

・You can reserve for less than 2 people, but you will have to pay the full 2-person accommodation fee.
・Some guest stay with their pets.
If you have a animal allergy, I didn't recommend to stay.
・If you travel with your pets, you need to pay additional fee, -5kg dog:1000yen /1 night, a 5-10kg dog:2000yen /1 night.

Please pay the fee in the day, you stay.
In the following cases, it can not be accepted.
・outdoor dog
・Heating dog
・Unvaccinated dog