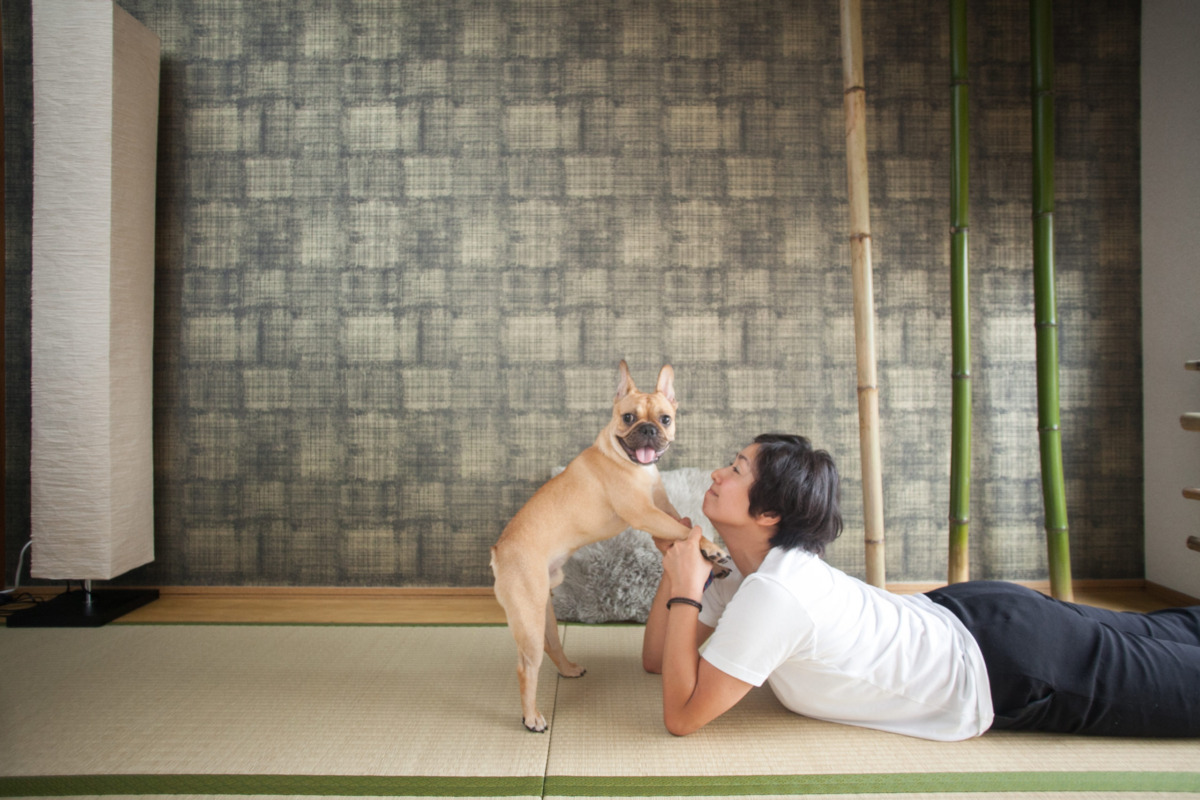 Nishichaya TABI-NE
Capacity:
2 to 7 guests
Just a 3 minute walk to the famous teahouse district of Nishi Chaya, a 7 minute walk to Ninja Temple, and a 10 minute walk to the downtown area of Katamachi.
5 minutes walk to a convenience store
Equipped kitchen
Large bathroom
Pet available
(日本語) シッポカフェまで車15分
RESERVE
Traveing with a big group or pets.
This newly renovated house is spacious and has 3 bedrooms. There is a well equipped kitchen and a nearby supermarket so cooking your own food is certainly possible. The house can accommodate a maximum of 7 people so it is a great choice for families or large groups.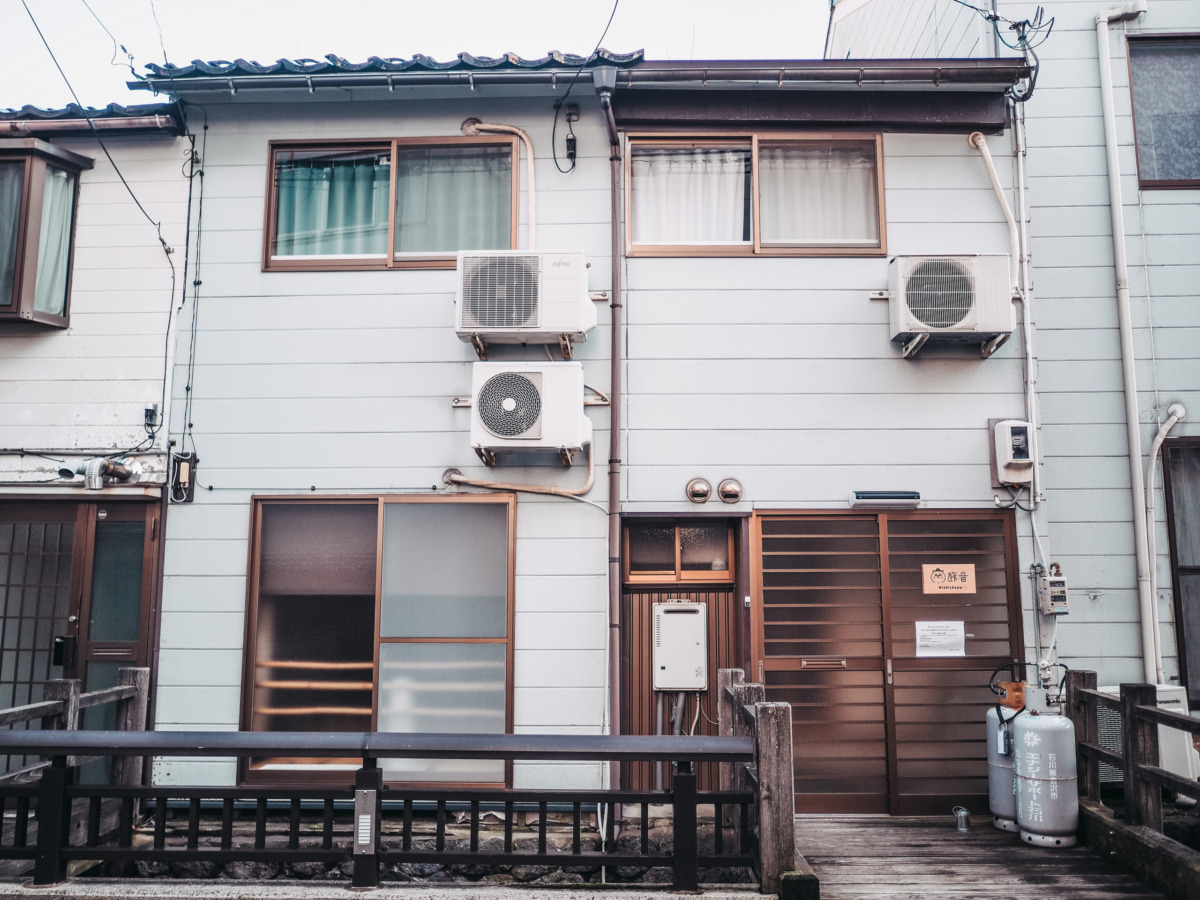 Stay at a traditional Japanese house common to Kanazawa
You can see rows of terraced houses much like they were in the Edo period. This house was recently renovated to modernize the interior. There is 1 tatami bedroom and 2 western bedrooms on the second floor. Because there are 3 separate bedrooms, this place is ideal for large groups.There is a projector and DVD player (no Blu-ray) with an HDMI cord available so you can watch movies. There is also a washing machine and laundry pole to dry your clothes.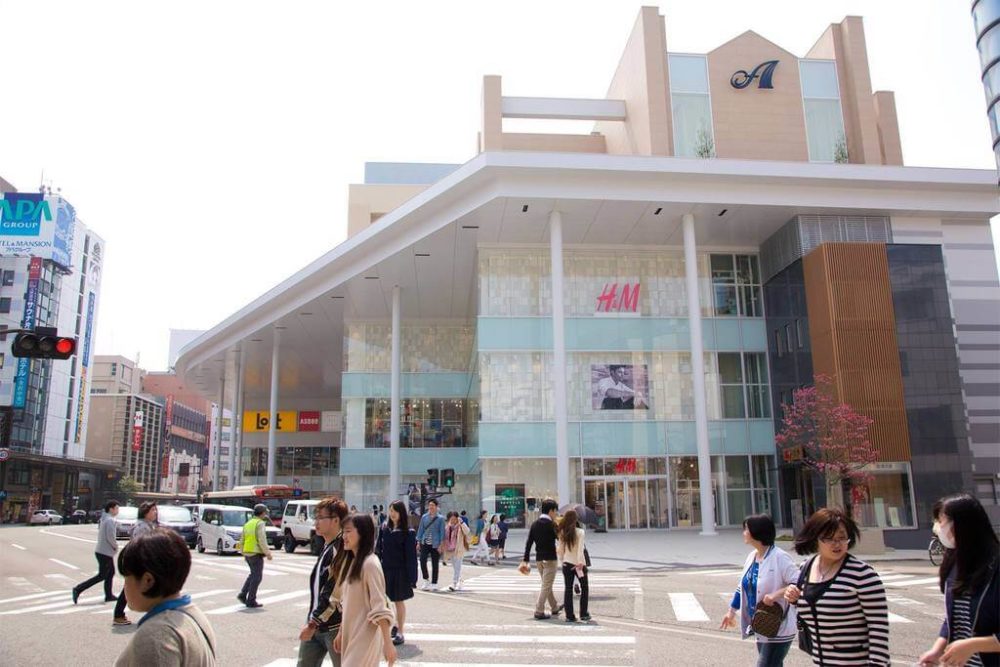 More convenient than Kanazawa station?
The downtown area of Katamachi is Kanazawa`s busiest area. There are many restaurants, bars, and shops to enjoy. Every 15 minutes you can take a bus to Kanazawa station or many of the local landmarks from the nearest bus stop (Hirokoji).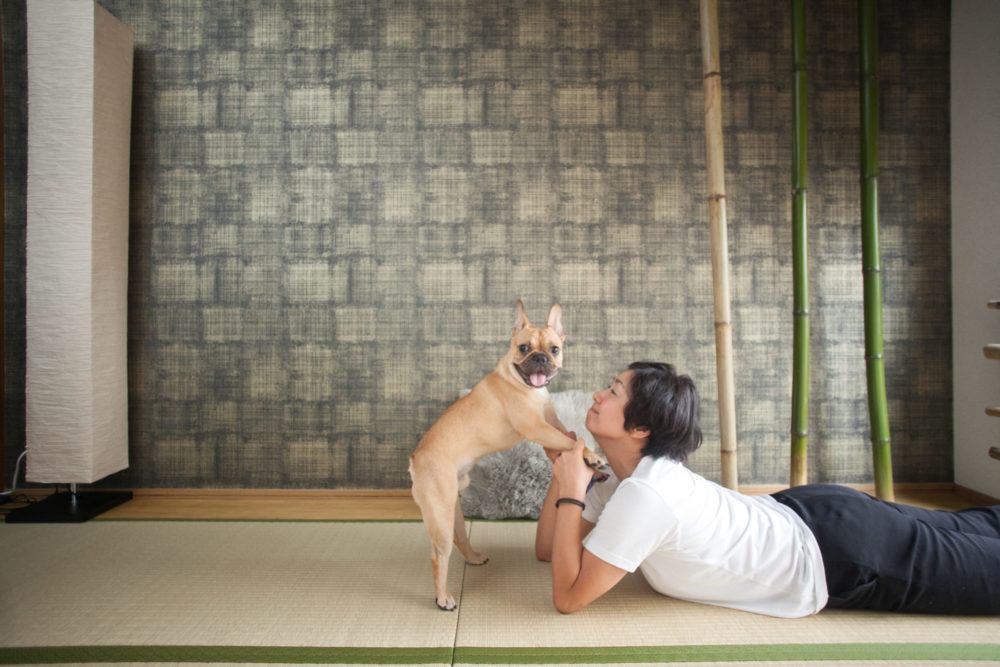 Traveling with pets
There is a few pet hotel in Kanazawa. That's why we change to "pet-available" from 2017/11/10. In Kanazawa there is many park and walk alomg river with pets. I hope you enjoy kanazawa. (If you bring pets with you, you need to pay additional fee.)
HOUSE LAYOUT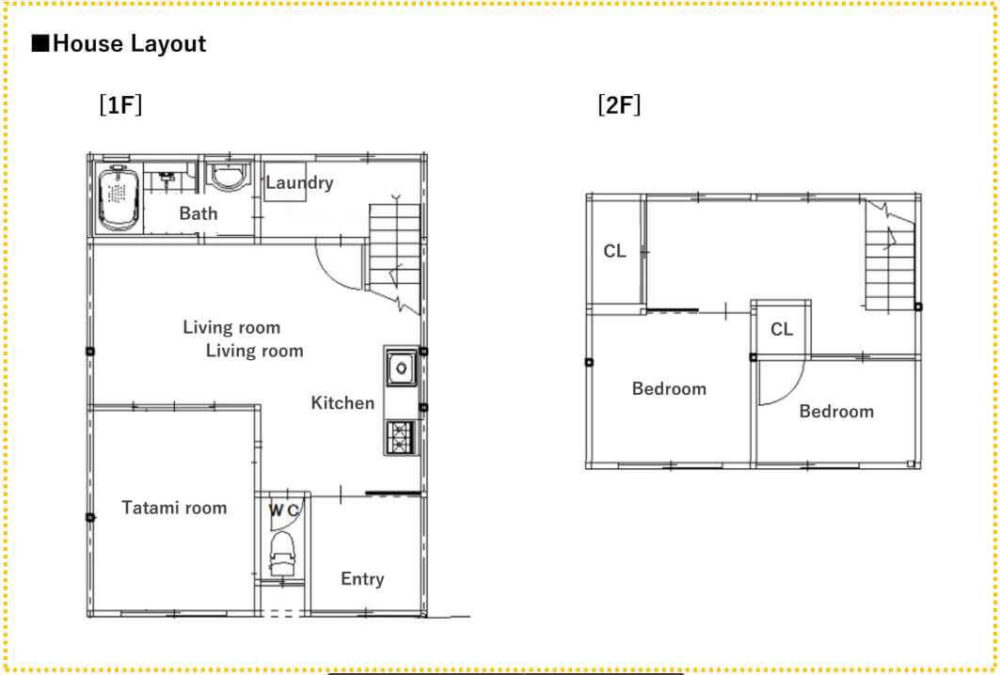 施設概要
OUTLINE
Location

2-12-7 No-machi,Kanazawa-shi,Ishikawa

Access

10 minutes by nearest bus stop 「Hirokouji」 25 minutes by a taxi from kanazawa station

TEL

076-205-8092

Capacity

2 to 7 guests

Amenities

Shampoo/Conditioner/Body wash/Bath towels/Hand towels/Toothbrush/Razor
※There is no amanity for pets.
Please bring amenities for pets by yourself.

Facilities

Wi-Fi
Kitchenware(pan/pot/long chopstick/ladle/knife/cutting board/spatula)
Induction heat stove
Refrigerator
Microwave
Dishware
Hair dryer
Futon
4 bed
AC/Heating
Toilet
Laundry Machine
Iron (Ironing board)

Other

We ask our guests to be quiet during the night as this house is located in a residential area.
・Some guest stay with their pets.
If you have a animal allergy, I didn't recommend to stay.
・If you travel with your pets, you need to pay additional fee, -5kg dog:1000yen /1 night, a 5-10kg dog:2000yen /1 night.
Please pay the fee in the day, you stay.

In the following cases, it can not be accepted.
・outdoor dog
・Heating dog
・Unvaccinated dog