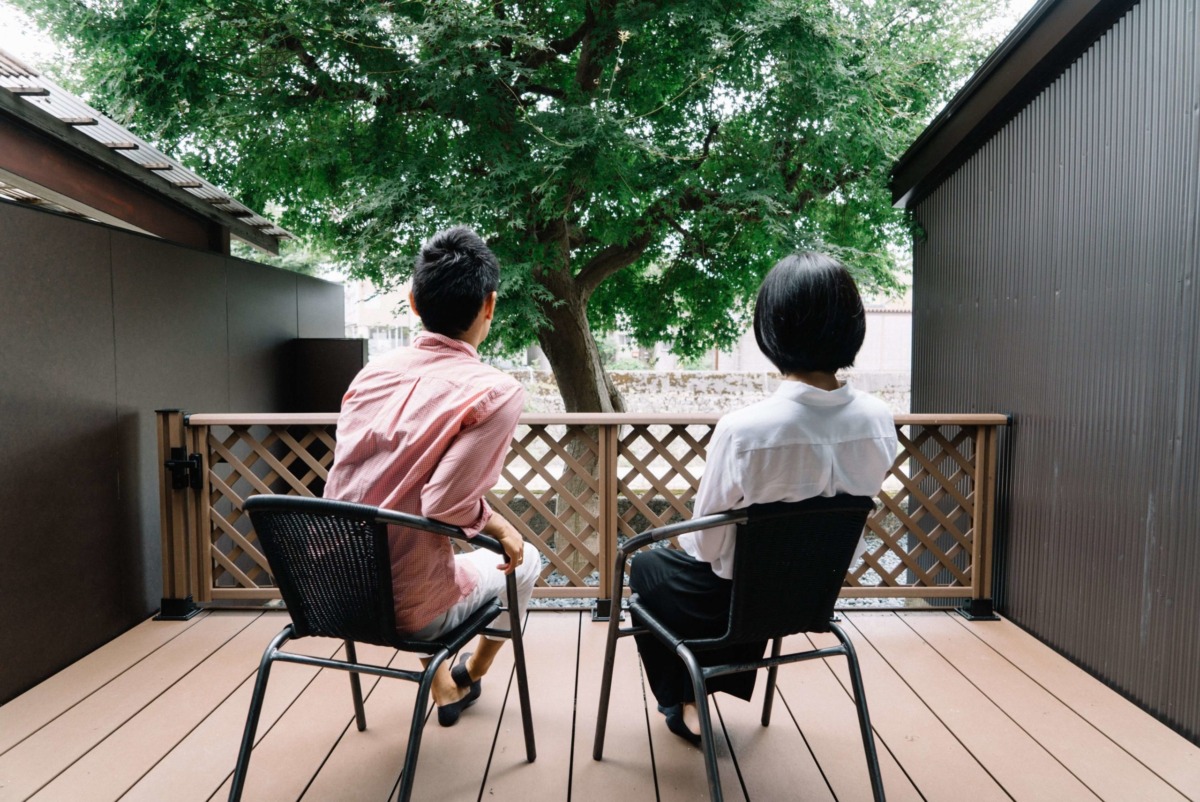 Asanogawa TABI-NE
Capacity:
2 to 5 guests
20 minutes by foot from Kanazawa Station
3 minutes to the nearest bus stop「Kobashi」(Kanazawa Loop Bus)
5 minutes walk to a convenience store
walking distance to Omicho fish market
walking distance to Higashi-Chaya-District
RESERVE
Rent a whole house and be relaxed as if it
were your own home 1 night 1 group stay in a cozy area.You can rent a whole house that has a living room with a terrace, a kitchen and washing room on the 1st floor, and bedrooms on the 2nd floor.Enjoy relaxing on the terrace overelooking the river in the morning.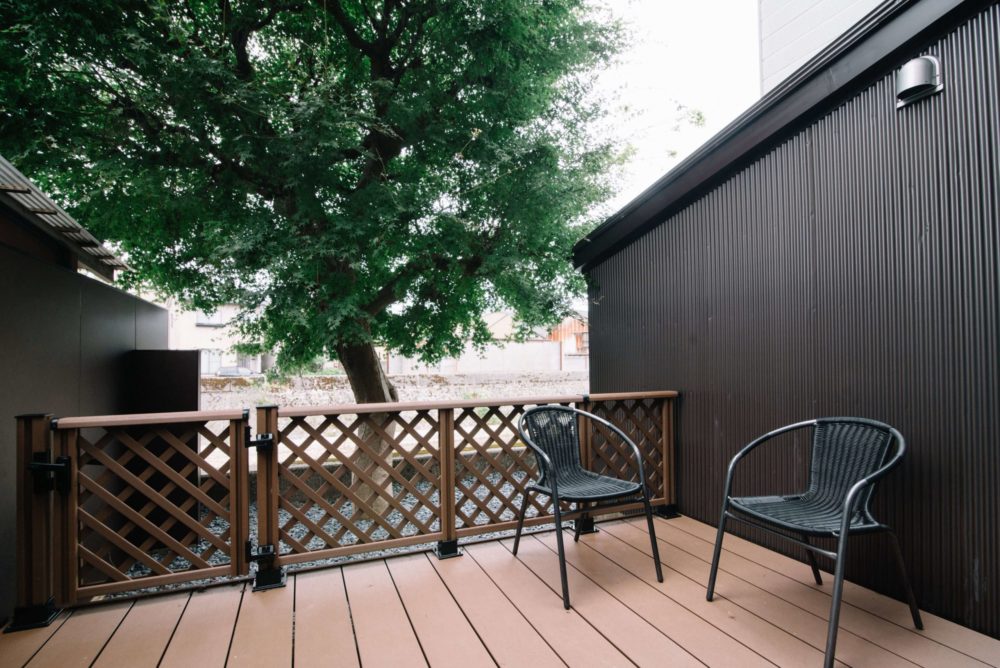 A Whole house with a terrace.
It is located in a cozy area at the riverside. This house has been newly renovated. The 1st floor has a living room, a washing room and a terrace. (river view). The 2nd floor has a bedroom.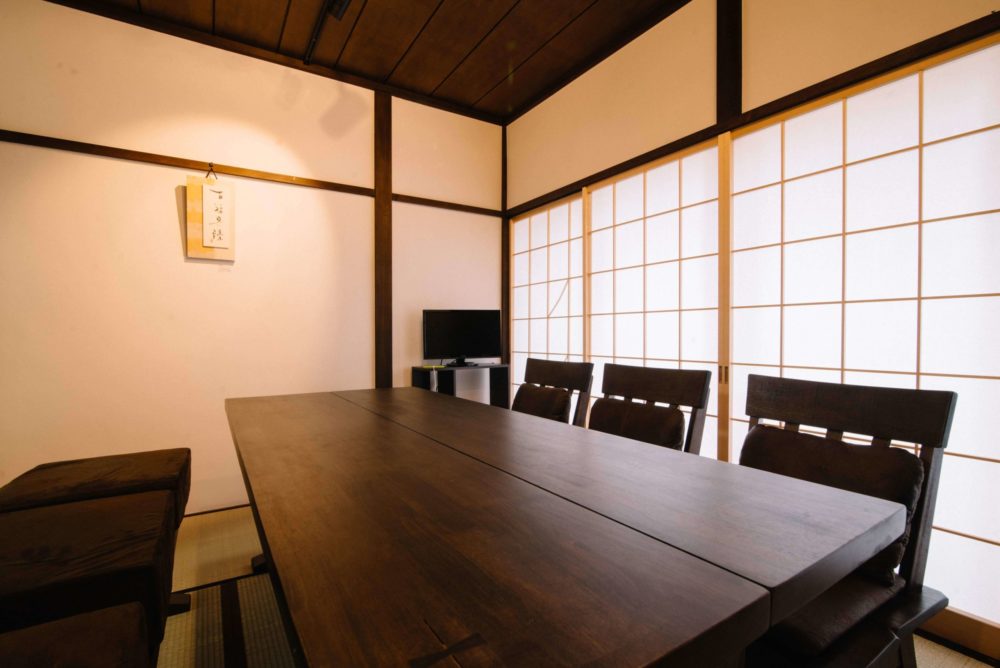 A special time with your family and friends.
You can rent a whole house and feel comfortable as if it were your home. 5 people can talk together in the living room and sleep in the tatami rooms on the 2nd floor on beds and futons.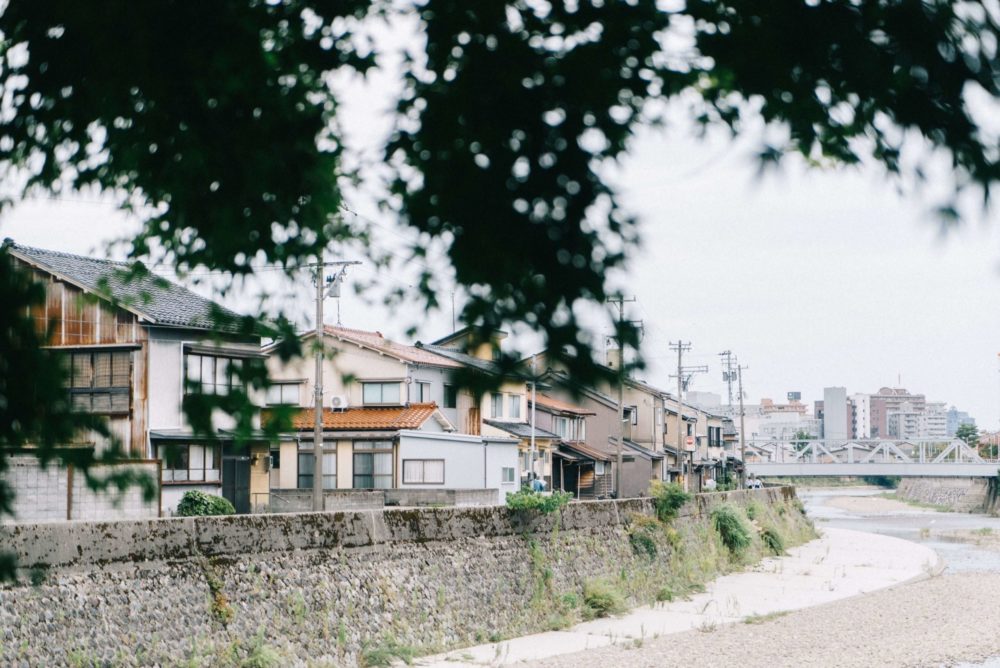 How to enjoy nearby attractions
Asanogawa River is known as a female river and has a very nice atmosphere.If you take a walk to the Higashi Chaya District via the Umenohashi Bridge in the evening, you will see birds and beautiful views of the mountains. At night, there is a light-up that is quite romantic.In the morinig, we recommend eating morning sushi and fresh sashimi at the Omicho Market (10-minute walk).
HOUSE LAYOUT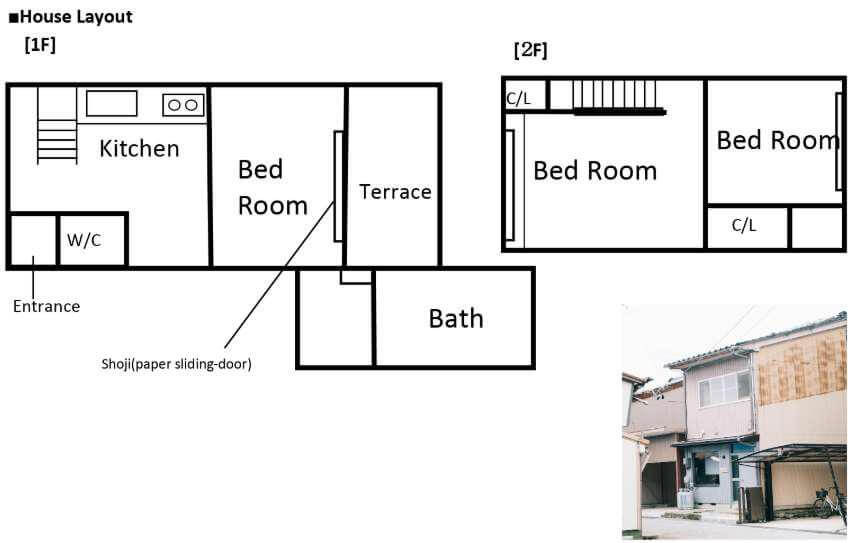 施設概要
OUTLINE
Location

18-8, Kobashi-machi Kanazawa-shi

Access

20 minutes by foot from Kanazawa Station 3 minutes to the nearest bus stop「Kobashi」(Kanazawa Loop Bus)

TEL

076-205-8092

Capacity

2 to 5 guests

Amenities

Shampoo/conditioner/body soap/bath towel/face towel/Losted green tea/yukata (free size)

Facilities

Wi-Fi
Kitchenware(pan/pot/long chopstick/ladle/knife/cutting board/spatula)
knife/cutting board/spatula)
Refrigerator
Microwave
Dishware
Hair dryer
Futon and Bed
AC/Heating

Other

Please be quiet at night.

"For guests with pets".
Please mention this at the time of booking.
Please make sure to state the type, weight and number of pets when booking.
If you bring more than four pets, a charge of JPY 3,000 per pet per night will be levied from the fourth pet onwards.
Please do not leave your dog alone in the car or at the inn for long periods of time at night

Please make sure that bedding is specified for the number of people staying.