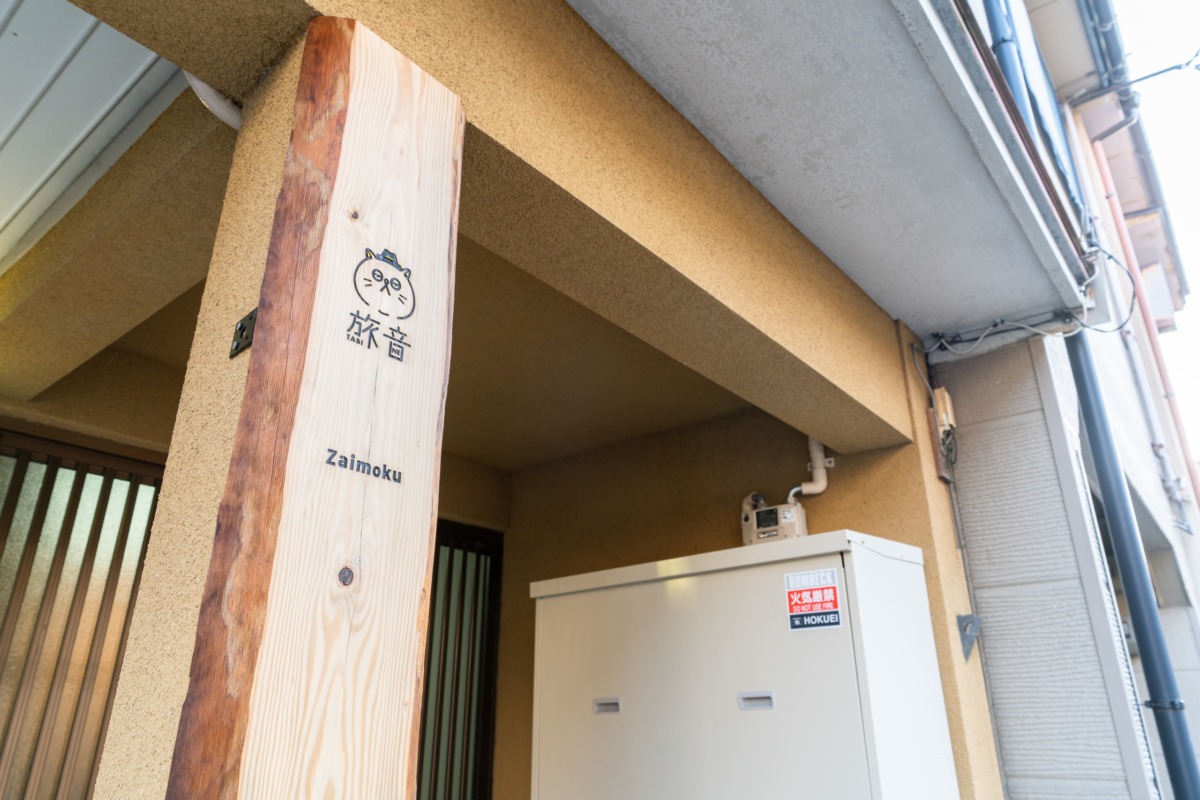 Zaimoku TABINE
Capacity:
2 to 10 guests
As the name of the inn suggests, it is a private lodge located in Zaimoku-cho.
A townscape with an atmosphere reminiscent of nostalgic old Kanazawa.
The house with a deep garden offers a spacious and relaxing 4LDK space.
10 min. walk from Kenrokuen Garden
5 minutes walk to convenience store
Spacious 4 bedroom two story home.
RESERVE
A single house rental inn with easy access to tourist attractions and suitable for long-term stays.
Easy access to major sightseeing spots, with Kenrokuen Garden and Higashi Chagai only a 10-minute walk away. With the inn as a starting point, you can take your time to explore Kanazawa city. Convenience stores and a pharmacy are only a 5-minute walk away, making it the perfect place to live and travel as if you were living in this city. The inn is ideal for a "live as you live" style of travel. The inn's bath is small, so we recommend the nearby "Miroku-yu" public bath.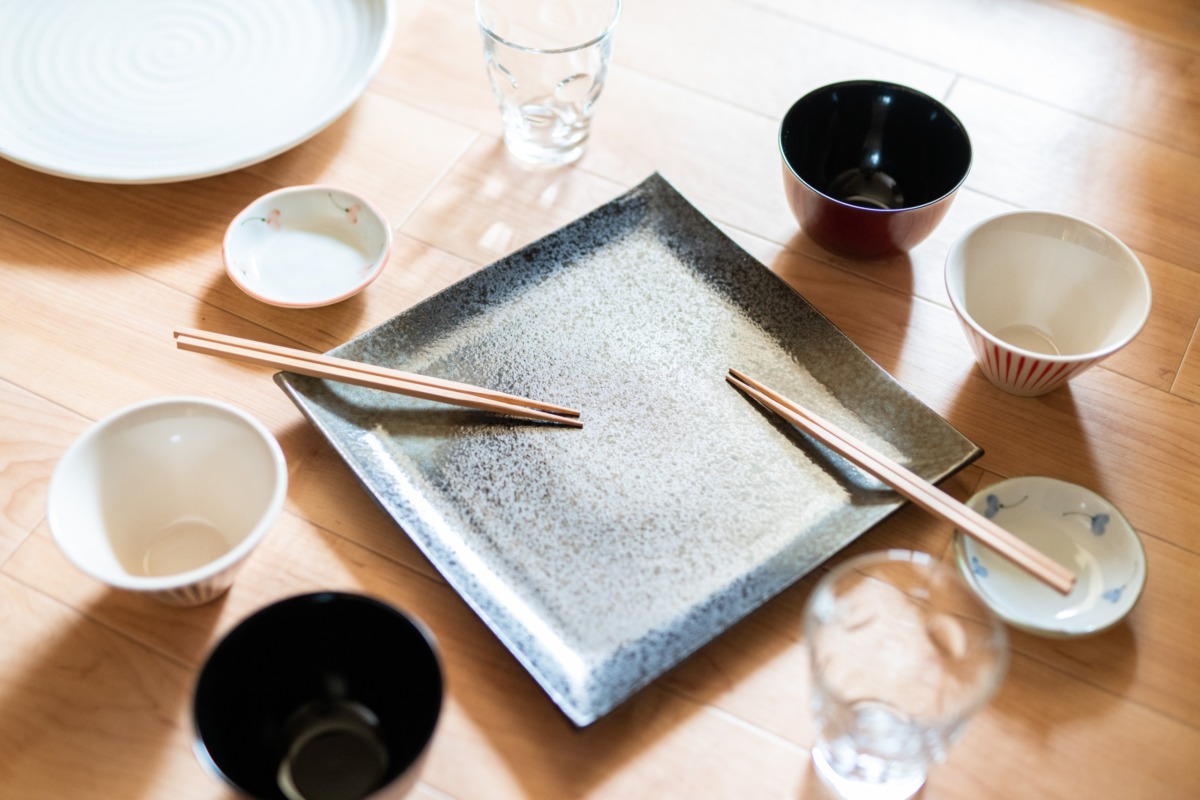 Fully stocked dishes, meals at the inn for the whole family.
The inn at Tabineon has cooking utensils and a variety of tableware for the number of people. Omimachi Market and local supermarkets are close by, so it is nice to have dinner at the inn using Kanazawa ingredients.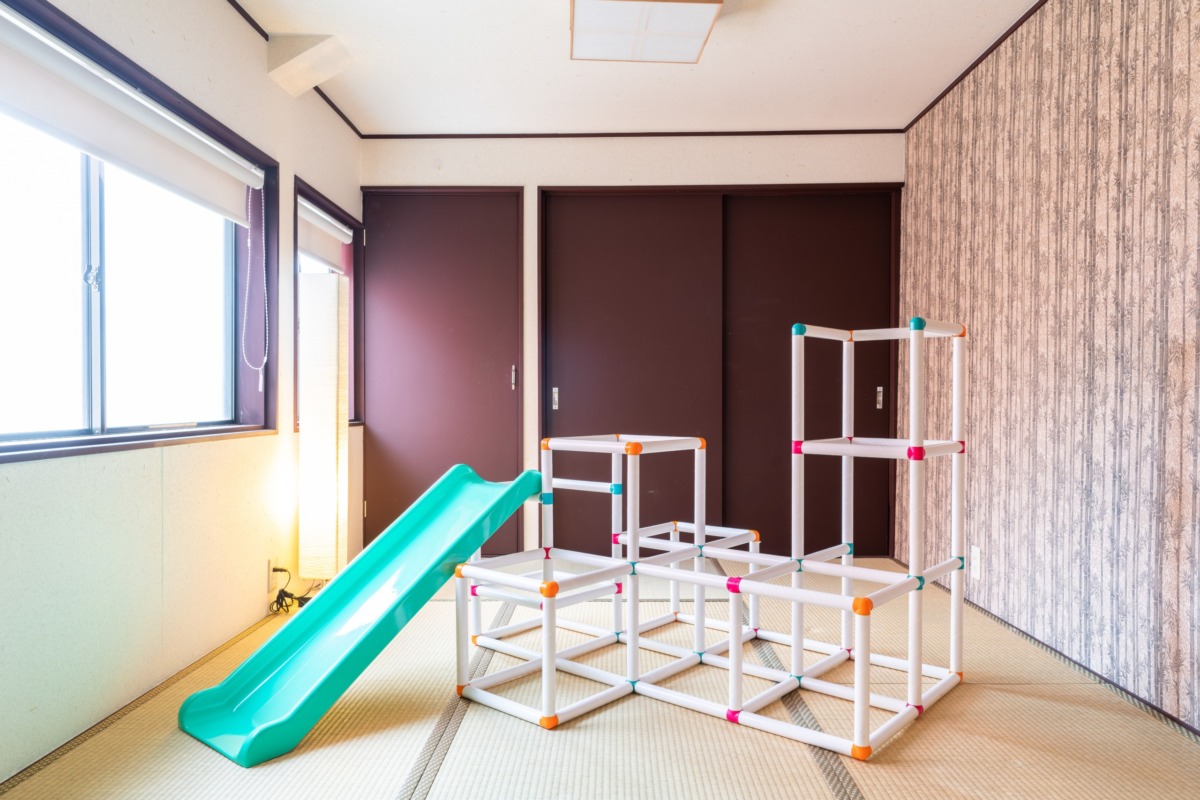 The hall at the top of the stairs.
When you go up the stairs to the second floor, you will find a hall. There is a jungle gym in the hall where can play freely.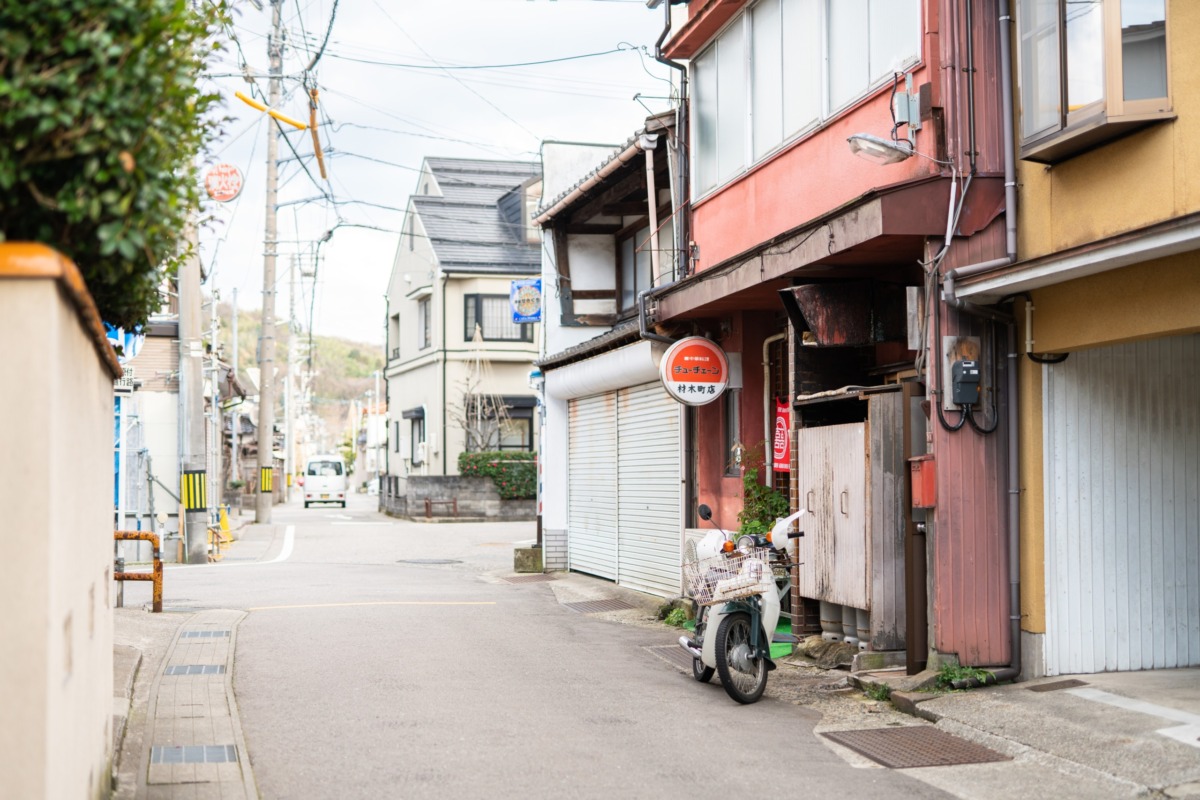 Recommendations for staying with dogs.
The house is within a 10-minute walk to Kenrokuen Garden and Higashi Chaya-gai. If you are coming by car, it is very convenient to go anywhere in Kanazawa. You can park right in front of the house in the covered parking lot, so you don't have to worry about rainy or snowy days. It can accommodate up to 10 people. There are 3 bedrooms and 2 toilets, so it is spacious even for a large group.
HOUSE LAYOUT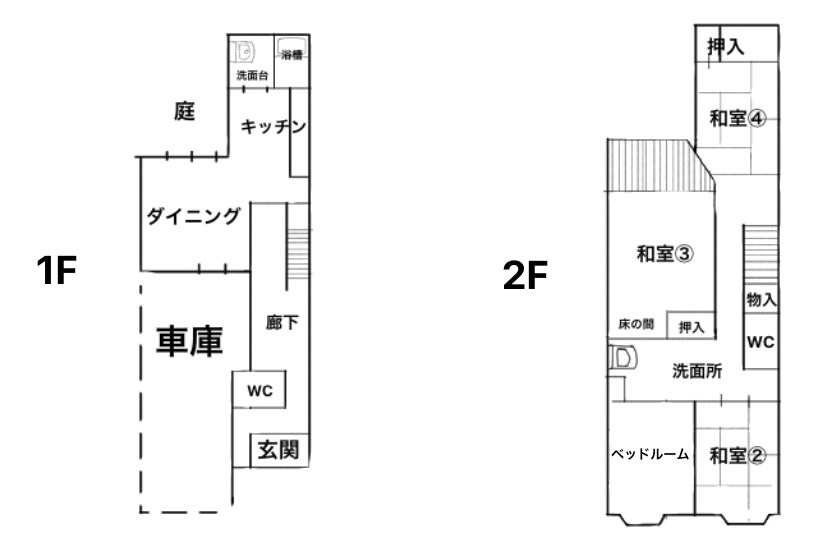 施設概要
OUTLINE
Location

1-2, Zaimokucho, Kanazawa

Access

A 7-minute bus ride from Kanazawa Station and a 10-minute walk from Kenrokuen Garden.

TEL

076-205-8092 *Please tell us the name of the inn first when you call.

Capacity

2 to 10 guests

Amenities

Shampoo/conditioner/body soap/bath towel/face towel/Losted green tea/yukata (free size)

Facilities

Wireless LAN
Cooking utensils (frying pan / pot / spatula / chopsticks / ladle / knife / cutting board)
IH stove (2 burners)
Refrigerator
Microwave oven
Tableware
Hair dryer
Air-conditioning and heating
Washing machine
TV
Rice cooker

Other

Please be quiet at night.

"For guests with pets".
Please mention this at the time of booking.
Please make sure to state the type, weight and number of pets when booking.
If you bring more than four pets, a charge of JPY 3,000 per pet per night will be levied from the fourth pet onwards.
Please do not leave your dog alone in the car or at the inn for long periods of time at night

Please make sure that bedding is specified for the number of people staying.