Azuki TABI-NE/ Friend who came with their pet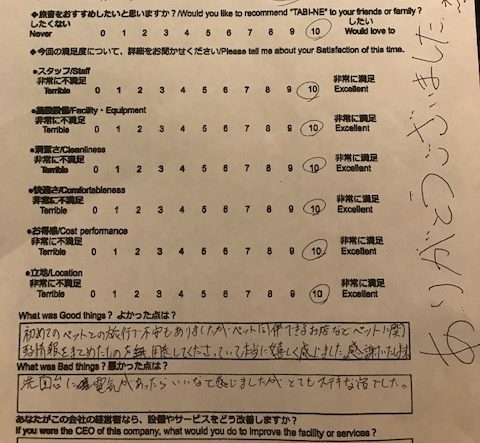 We were a little bit uneasy as it was our first trip with our pet,
but the staff gave us a lot of information about the restaurants that we can go with our pet.
We appreciate about that.
The only thing I missed was a light around the washstand,
but as a whole, it was a great accommodation.
get information about Azuki TABI-NE here.