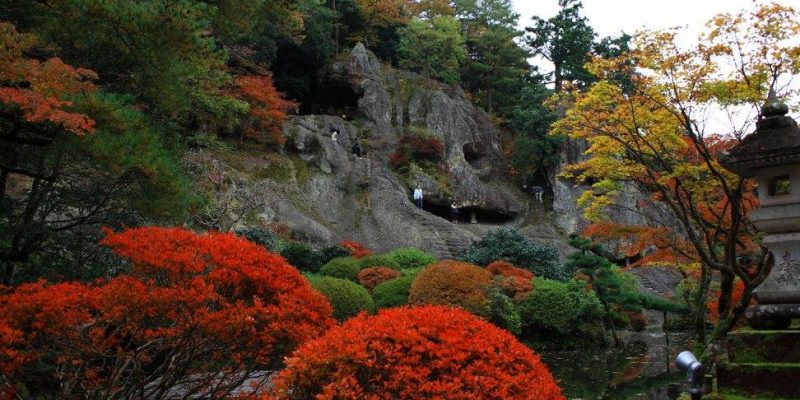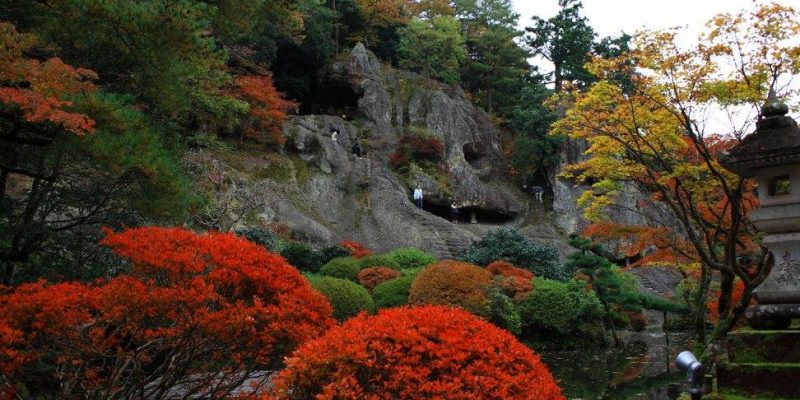 Hidden away in the foothills of Komatsu city is a temple with just over 1300 years of history: Nata Temple. After climbing Hakusan and establishing it as a religious pilgrimage site, the monk Taicho discovered the grounds for this temple that is now one of the most important historical and cultural sites in the area.
From a religious standpoint, Nata Temple is known as a place for rebirth or reincarnation. The caves on the ground are said to be like a womb through which spirits and people can pass to be remade. Do you think you'll feel any different after making your way through the Nata caves?
However, whether you're a devout Buddhist, a spiritual person, or a passerby, the nature around Nata Temple is a refreshing break from daily life. The expansive grounds include ponds, many varieties of trees (including Japanese maples that become bright red in the fall!) and shrubs, interesting rock formations, and clear, refreshing mountain air.
Tips:
This temple has an entry fee: 600 yen for adults, 300 yen for children 7-12 years old, free for under 7 years old.
Open hours vary by season, but it is open every day.