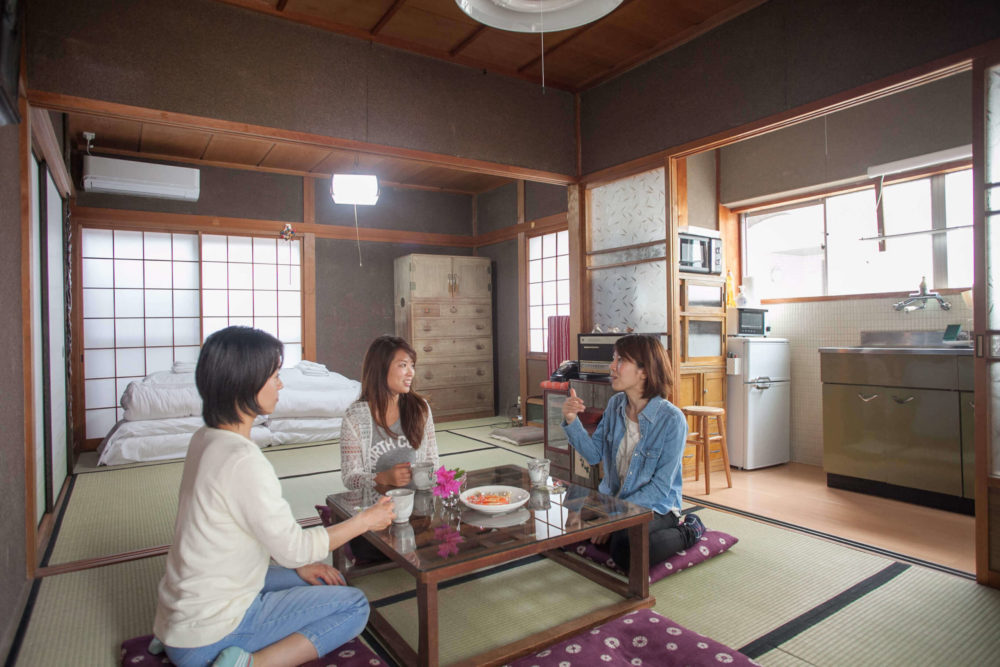 Geiko TABI-NE
Capacity:
2 to 8 guests
Located a 10 minute walk from Naga-machi Buke Yashiki district and Teramachi (temple area).
Nomura house and the Ninja Temple are within a 10 minute walk. The downtown area of Katamachi is only a 5 minute walk.
5 minutes walk to a superstore
3 minutes walk to a public bath
Equipped kitchen
RESERVE
Back to an older Japanese era
This old house contains furniture from an older time that is rarely seen these days. A geisha once owned and lived in this house. The antique furniture remains the same as when she lived here. You can feel the old Japanese atmosphere and see what a geisha's living quarters were like.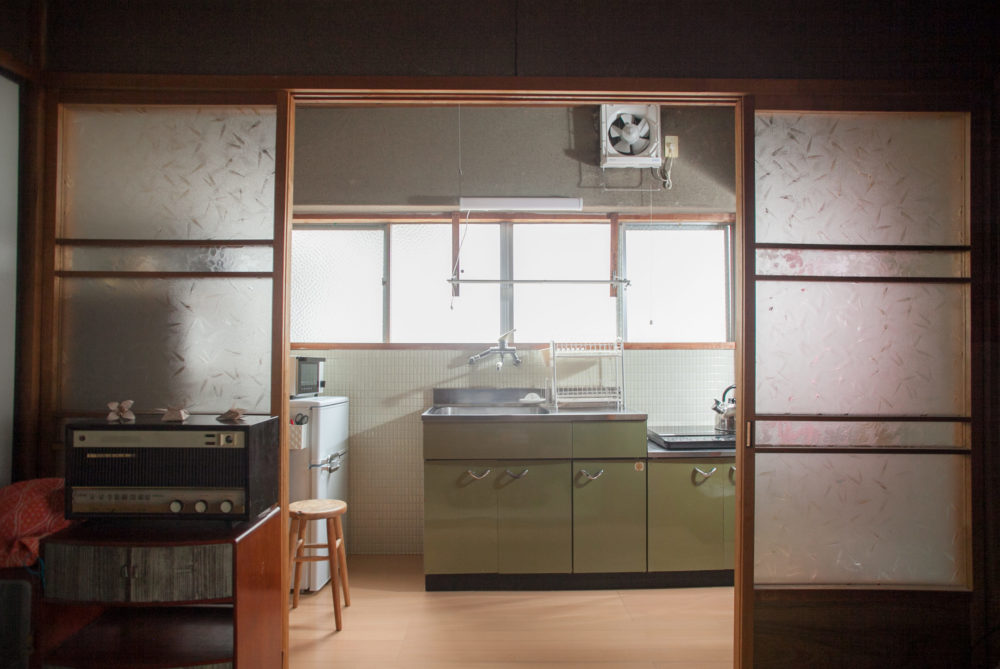 Experience the true accomodations of a Geisha
We have kept all the furniture the same to give this place an old Japanese feel. See the carp tiles in the bathroom and the classic colors in the kitchen to bring you back to a past Japanese era.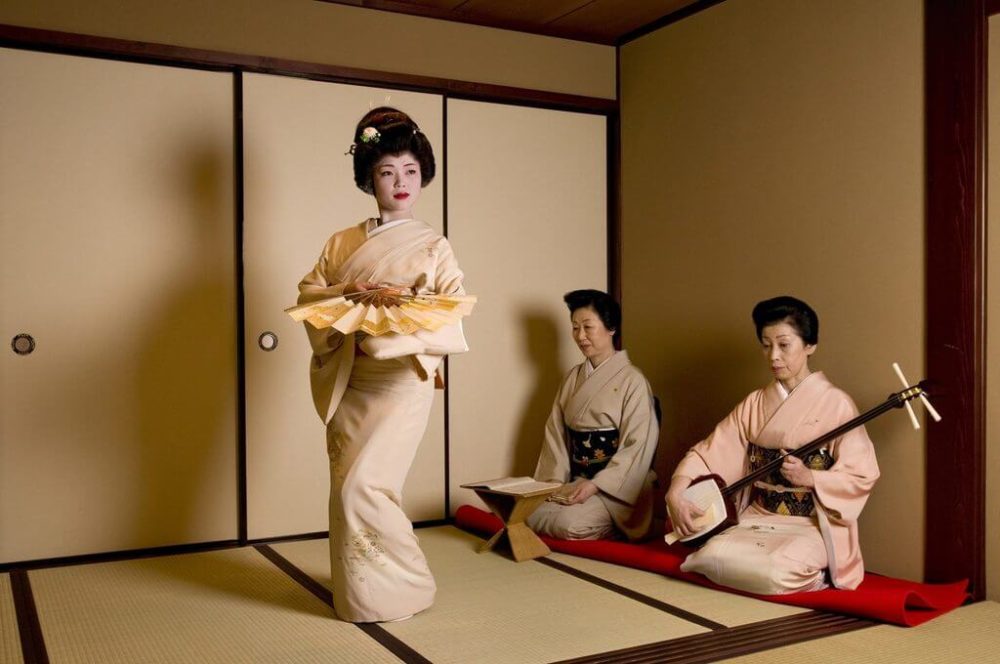 The house of a Geisha
Kanazawa has a 200 year history with geisha and there are currently 50 geisha still living here.Thy spend their days practicing traditional Japanese dance and music in the afternoon and entertaining their guests at night. This house was once owned by a geisha and the furniture has been kept the same as when she lived here. The interior of the house is very simple but also elegant.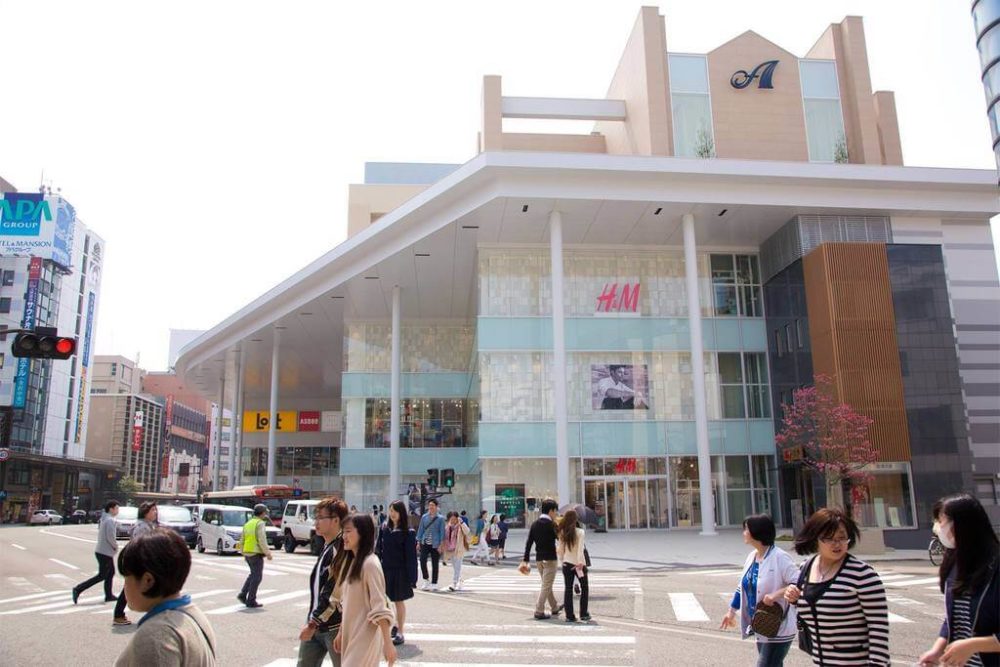 More convenient than Kanazawa station?
The downtown area of Katamachi is Kanazawa`s busiest area. There are many restaurants, bars, and shops to enjoy. Every few minutes or so you can take a bus to Kanazawa station or many of the local landmarks from the nearest bus stop (Katamachi). Also, as it is located just across the river from Katamachi, there are large public baths and supermarkets in the area, making daily life hassle-free.
HOUSE LAYOUT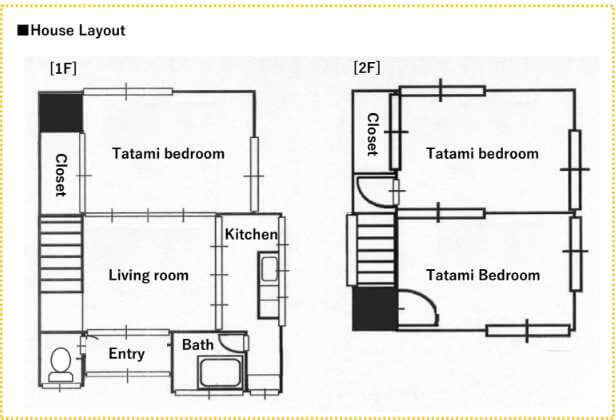 施設概要
OUTLINE
Location

14-9 Shiragiku-cho,Kanazawa-shi,Ishikawa

Access

10 minutes by nearest bus stop 「Katamachi」 20 minutes by a taxi from kanazawa station

TEL

076-205-8092

Capacity

2 to 8 guests

Amenities

Shampoo/Conditioner/Body wash/Bath towels/Hand towels/Toothbrush/Razor
Nightwear(100 yen for rent, available at the check-in desk)

Facilities

Wi-Fi
Kitchenware(pan/pot/long chopstick/ladle/knife/cutting board/spatula)
Induction heat stove
Refrigerator
Microwave
Dishware
Hair dryer
Futon
1 bed
AC/Heating
Toilet
Laundry Machine
Iron (Ironing board)

Other

The bathroom and kitchen have remained the same as when the geisha lived here.
This may not be fitting for travelers looking for luxury but instead is good for those looking for an experience.
We ask our guests to be quiet during the night as this house is located in a residential area.